The Pillar of Autumn is the ninth playable level in Halo: Reach. See The Pillar of Autumn (Halo: Reach level) for general information.
Tricks to running this level from start to end:
A) Slide jump off the first cliff in one of two places:
1. Hit this location. You can jump off the rock or just to the right of the rock to hit the jump.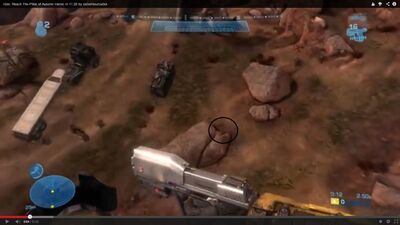 2. Run to the right, sprint to this spot with out an initial jump.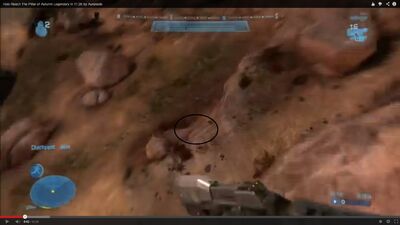 Both slide jumps require an immediate jump at the point of contact with the slide.
B) If you choose to run this without the slide jumps, it's because you need the concussion rifle. (Only available on Heroic and Legendary? Not sure about this)
The elite on the far right has the concussion rifle. Get to him quickly or he will get startled, back away, and blow you to bits.
Why might you need the concussion rifle?
Will continue with more tricks later.
Here are some videos to watch.
https://www.youtube.com/watch?v=XXuwQQqy_6c